Welcome to Macpan where quality and consistency have always been our primary objective. We are manufacturers and suppliers of high-quality bakery and patisserie equipment which we supply to our satisfied clients. Our quality and consistency can be seen in both the products and the services offered by our commercial and technical staff. Our total dedication to quality has rewarded us in terms of customer satisfaction which has spurred us on to strive for continuous improvement and for your continued satisfaction.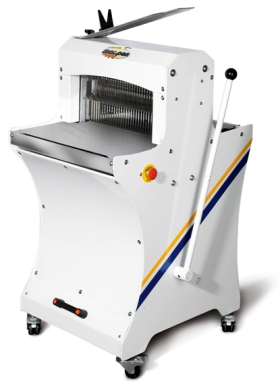 Mac Pan Australia (incorporating Australasian Bakery Engineers) is a totally Bakeries and Pastry Cooks orientated sales and service company. Established in 1991 and proudly W.A. owned and operated. We are affiliated with Mac Pan Italia.
Our clients
Presently we are supplying professional competitive sales and services to a large portion of the Bakery Industry nationally, with representatives in all states. Some of our well-established clients are listed, (references available upon request).
• Bovells
• Miss Mauds
• Michel's Patisserie
• Coles Myer
• Moffat
• Danish Patisserie
• Woolworths
• Global Food Equipment
Our service department is on hand 24 hours a day, 7 days a week, and has a thorough knowledge and understanding of Bakery Machinery. We carry a full range of spare parts and offer very competitive rates. Our large modern workshop and showroom are located centrally to the Perth metro area with stocks of new, second hand and reconditioned equipment.
Our team
Our team consists of our expert technicians, equipment manufacturers, and operational staff. We maintain strict quality control measures to ensure that our professional bakery and patisserie equipment is manufactured to the highest quality. Our team is reliable, knowledgeable, and completely dedicated to providing the best service to our clients.
Benefits of Macpan bakery and patisserie equipment
Australian-made products
We supply a range of excellent Australian-made products for bakeries, commercial kitchens, and patisseries. We can distribute our Australian-made products nationally and internationally.
24/7 support
We have a technical support team on-hand 24 hours a day, 7 days a week. Our team can help with supplying spare parts and providing expert advice.
Quality
Our products are constructed from the highest-quality materials and are built to last. We aim to provide products that can handle the pressure of a busy commercial bakery, patisserie, or commercial kitchen.
Locally owned and operated
We are a locally owned and operated business operating from our state-of-the-art workshop in Osbourne Park.
Importers of:
Macpan Italia Bakery & Pastry Equipment
Manufacturers of:
Macpan Australia
Bakery And pastry equipment