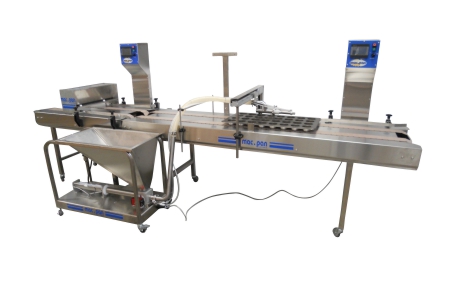 The Cyclops, unique award winning design is a cake and batter depositor capable of depositing portions with inclusions into just about any tray configuration at a speed upto 2000.
Easy to use simple to operate and clean the "Cyclops Deposits All" at a very economical price.
Range 25cc –  1200cc fill
Compressed air and standard electric supply required
2.4long x 600wide all stainless construction.