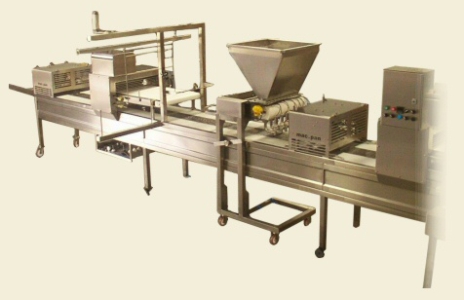 Latest development and technology in pie manufacture
Limitless variety of products able to be produced, for example:
1. Any size or shape pie
2.  Quiche, muffin or cake
3.  Solid pieces to 25mm able to be deposited
4.  Any tin configuration
Fully programmable via CNC and lcd touch panel.
Low maintenance using direct servo drive system.
Top & bottom pastry fed using relaxed method of application reducing shrinkage.
Removable volumetric / piston depositor giving accuracy to all fills with easy adjustment of quantity.