Welcome to Macpan. We are leaders in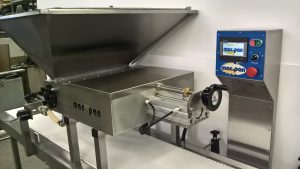 the manufacturing and distribution of bakery and patisserie equipment throughout Australia. We manufacture our products using only the highest quality materials sourced from reputable suppliers. Our goal is to provide exceptional, affordable, and long-lasting products to our clients. We have a fantastic technical team that is on hand 24/7 to provide service and advice to keep you in constant operation. We put our time and energy into ensuring that our products are meeting our strict quality control standards and producing the right results for our clients.
Australian-Made Bakery Equipment
Pastry Equipment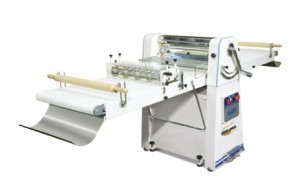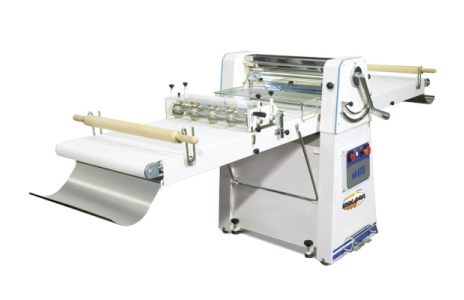 We supply and manufacture a range of high-quality pastry equipment which is manufactured both in Australia and internationally. We provide a range of machines and equipment from croissant machines, cutting rollers, electric dosing machines, grinding machines, pastry sheeters, planetary mixers, motorised sugar grinders, cream cookers, manual dosing machines, and working tables. All of our top-of-the-range pastry equipment is made with care and expertise.
Bakery Equipment
Our bakery equipment is designed and constructed using the very best materials sourced from highly reputable suppliers. We engineer our equipment using high-quality machinery and staff to ensure that we're providing long-lasting and high-quality bakery equipment. Our bakery equipment is meticulously inspected and tested to ensure it meets our strict quality control standards. Our extensive range of bakery equipment includes flour sifters, bread grinders, spiral mixers, french-style fork mixers, automatic spiral mixers, extra bowls for mixers, tilting lifters, volumetric dividers, conical rounders, intermediate provers, moulding machines, baguette moulding machines, rounder long loaf moulders, grissini machines, manual dividers, exagonal dividers, semi-automatic square dividers, automatic square dividers, bun dividers, and semi-automatic bread slicers. Our bakery products are available in a range of styles, makes, and models to suit commercial kitchens and bakeries of all types.  
How can I arrange bakery, patisserie, or Australian-made bakery products through Macpan?
To arrange products through Macpan, you can contact us easily through the online forms on our website, by phone, or via email. We can arrange a time that suits you to discuss your business type, the foods that you are looking to create, and your overall requirements to establish the most suitable Macpan products for your business. We will then assess our stock levels for the products that you need. If we require additional stock we will immediately commence manufacturing and provide you with an expected completion timeframe. We can deliver our products safely and securely across Australia. To find out more about our products, or to arrange a product, get in touch with us today.  
What are the benefits of choosing Macpan products?
Quality products – Our exceptional bakery, patisserie, and Australian-made equipment and machinery is engineered using the highest quality materials sourced from leading suppliers.
Built to last – Due to the high quality of our products and our strict quality control measures, you can expect that they will last the test of time.
Quality service – We pride ourselves on our service, reliability, and ongoing customer care. We continue to provide ongoing support and advice to all of our clients.
24/7 support – Our experienced technical team is available 24 hours, 7 days a week to provide technical support and advice for all of our quality Macpan products.
Extensive knowledge – Our product-knowledge is second-to-none. We know our products like the back of our hand so are able to give you the best possible advice and service.
Australian-made – Our Australian-made bakery equipment is manufactured right here in Australia, so you know that you are supporting locally produced bakery products.